If you are looking for branding, design, or illustration support for your business then I would love to work with you. I specialise in logo design, branding, and custom artwork to help bring your offerings to life.
Below is a portfolio of some recent client work. I also create original illustrations for my Sex Positive Sketchbook instagram account.
Get in touch to talk about how I could support your business.
Ro went above and beyond what I had hoped for and I am entirely happy with how each project completed, and with her dedication, creativity, timeliness for delivery and teamwork. I'd have no hesitation in engaging Ro if I I need any such work doing in the future.

DL, illustration and branding client
Love Honey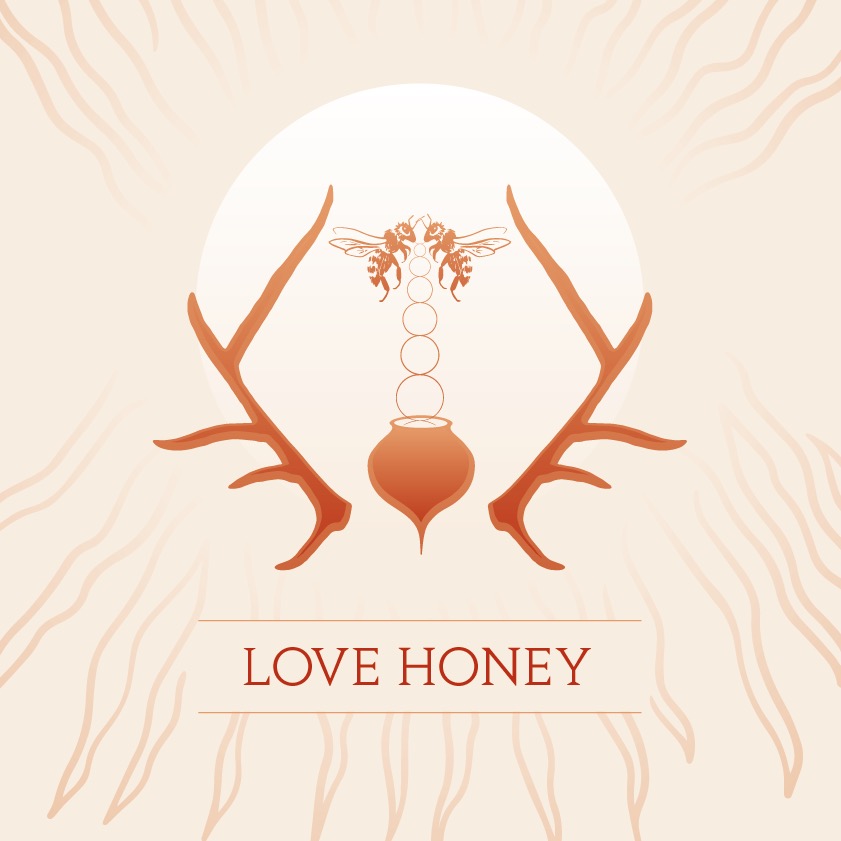 This was a packaging project for an aphrodisiac honey blend, inspired by mythology, occultism, and natural forms. The client had an idea of the concept they wanted for the illustration, so I began by sketching out dozens of variations on their idea so that we could decide on the precise layout and composition.
I then developed the final idea with different treatments and typography to narrow down colours and other stylistic elements.
Emerald May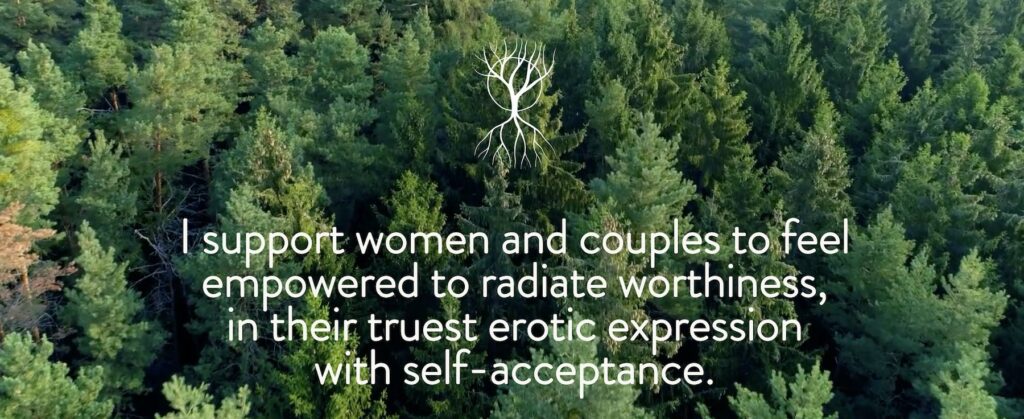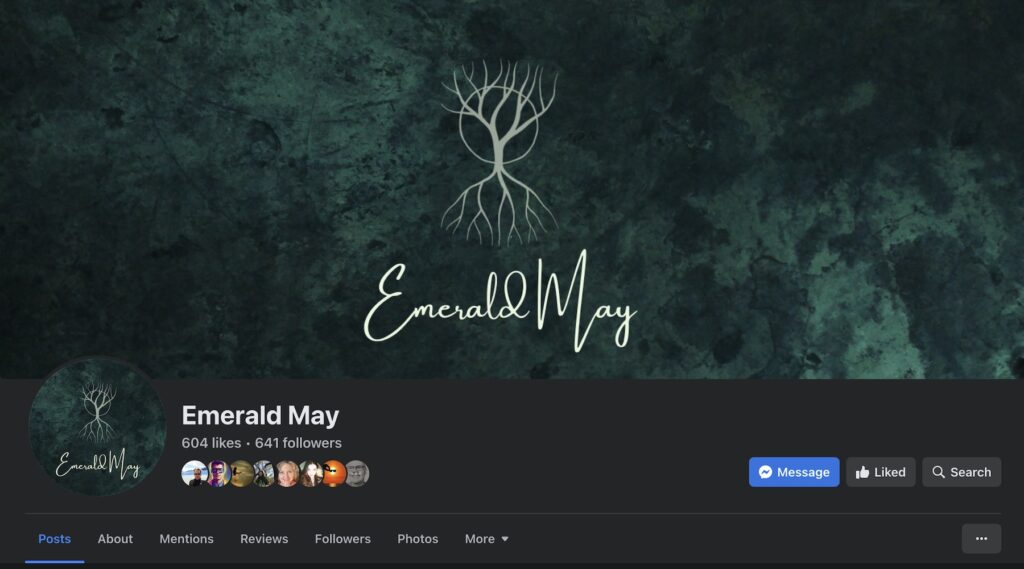 I worked with Emerald May to create a new logo for her Sexological Bodywork, coaching, and facilitation website. The process began with creating moodboards for us to discuss different starting points, before moving on to sketching out some ideas. Together we worked to include themes and symbolism in the final design so that the logo felt personal and meaningful to Emerald's work. I provided Emerald with various sizes and formats of the logo, so that she could take it into Canva and create her own layouts for social media and promotional material.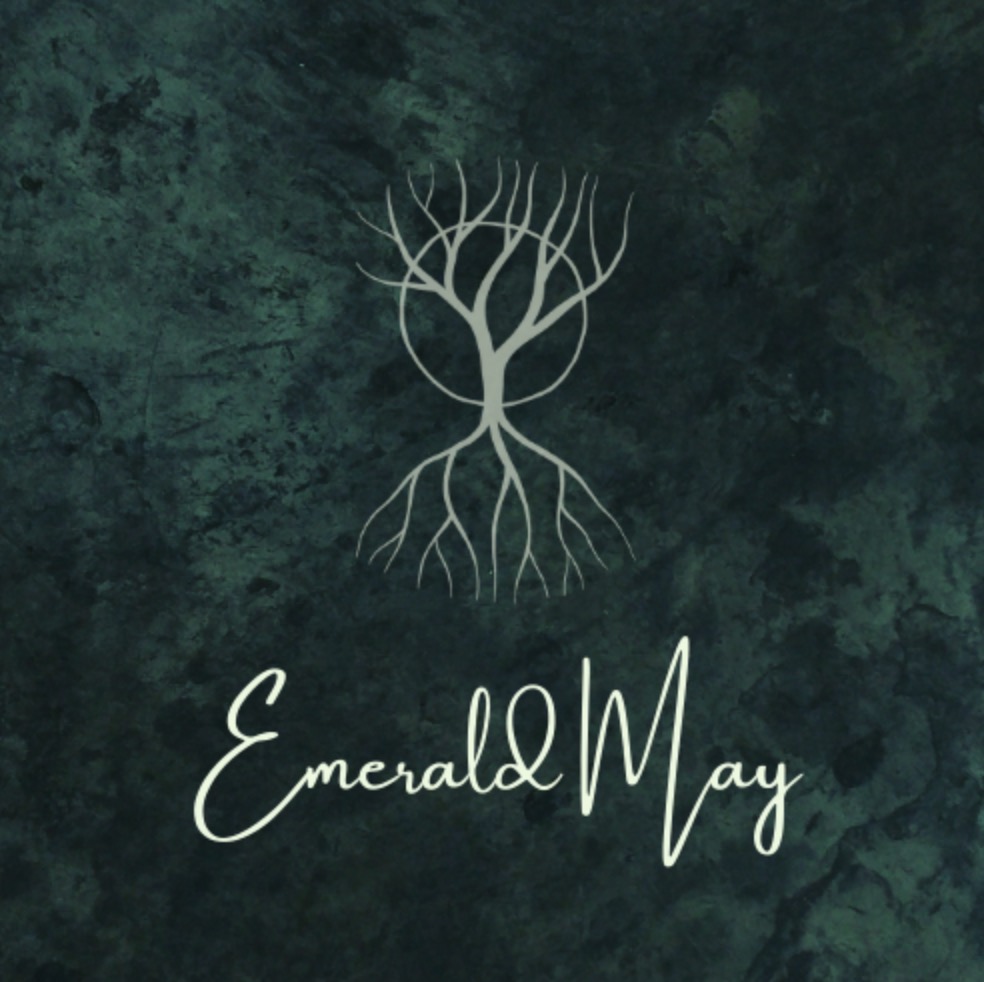 Genital Anatomy Illustrations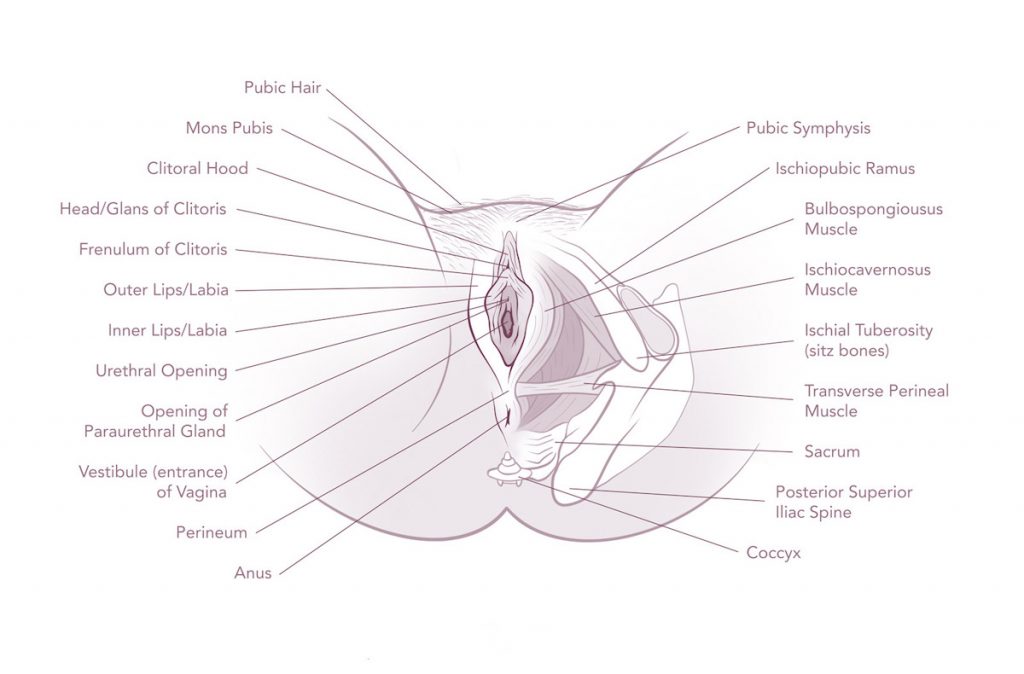 This project comprised five illustrations showing detailed genital anatomy, to be used as part of an online genital massage course. The client wanted drawings that were clean, neutral, and educational, while also feeling friendly.
Hand-drawing each piece allowed for line work that feels natural and soft, and the monotone purple style fits with the course's branding while also helping each piece to feel less sterile.
Here's what this client had to say about the process:
Working with Ro has been a joy! From the outset the process was easy and smooth, Ro was really organised and professional and transformed my ideas into beautiful illustrations. I really appreciated Ro's clear communication and outline of what would be involved to get us from concept to end result. The illustrations have exceeded my expectations and added a vital layer of value to my product.
Harte's Desire, Ritual Eros, & Vermilion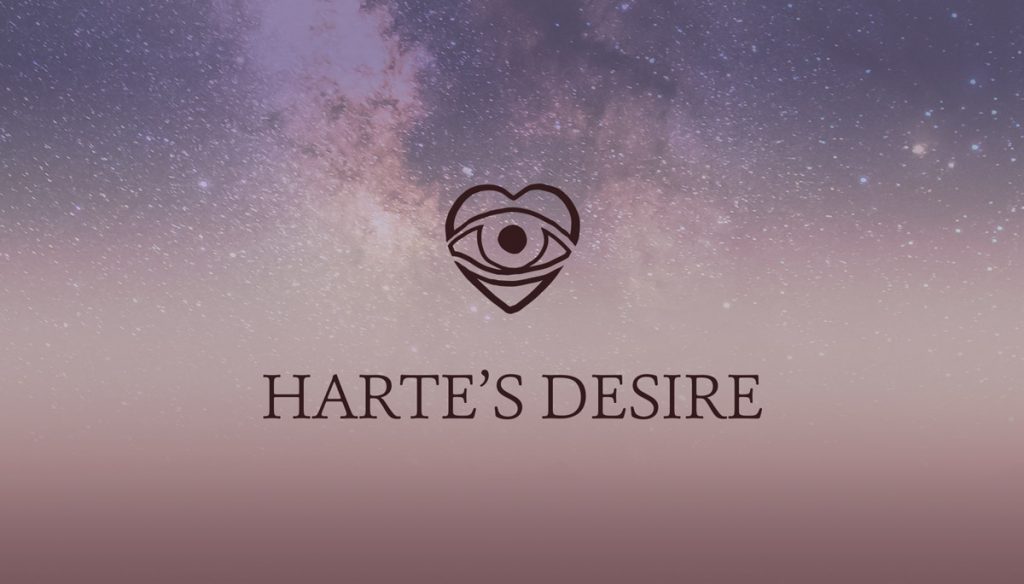 This was a branding project for three interconnected things: two online communities focused on sex-positive workshops and play spaces, and an online store selling related products. As such, the client required three distinct logos that would also work well as a family together.
Inspiration for the logos themselves came from shapes, patterns, and forms influenced by Tantra, ritual and sex magick, and mythology. Each was hand-drawn in pen and ink before digitising, to give each its own character and contrast with the clean typography.
As each of the three would crucially have their own Facebook presence via groups, pages, and events, once the logos had been finalised I also worked on colour palettes and imagery that could be used for profile and cover images.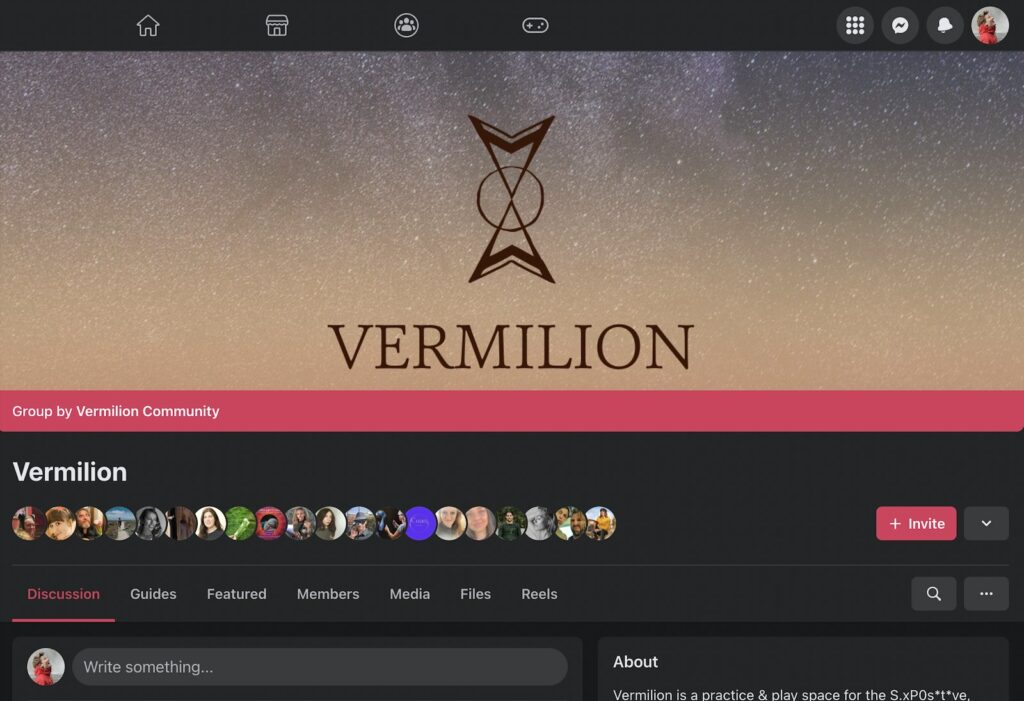 Sex Positive Sketchbook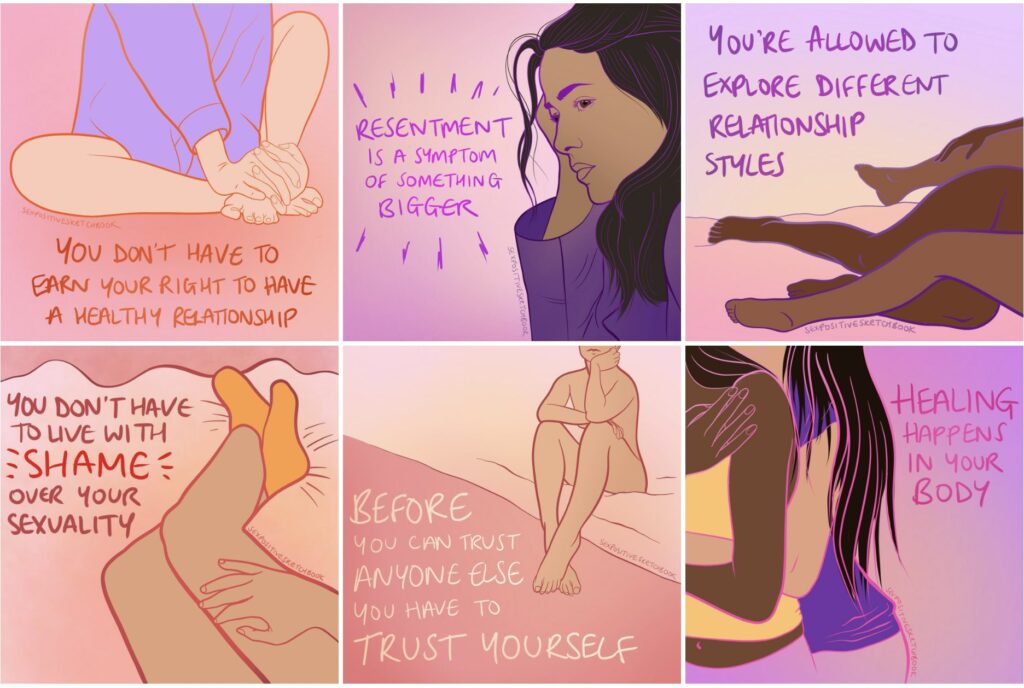 Sex Positive Sketchbook is a personal illustration project to promote self-healing through parenting my inner kid. In January 2019 I started a new Instagram account, @sexpositivesketchbook, and began publishing all the advice that I wish my 13-year-old self had been given about sex. Each piece has its own original drawing.
Render Positive
As lead designer at Render Positive, a London-based marketing agency, I worked extensively on our own branding. This included defining our brand style and creating our first brand guideline document, and applying this across business cards, letterheads, website, and social media.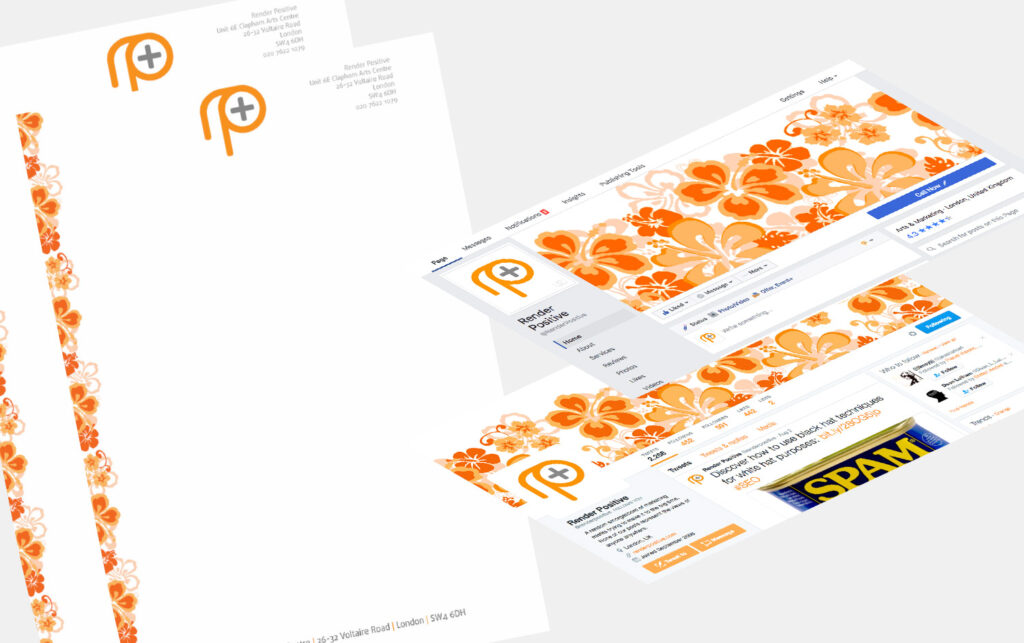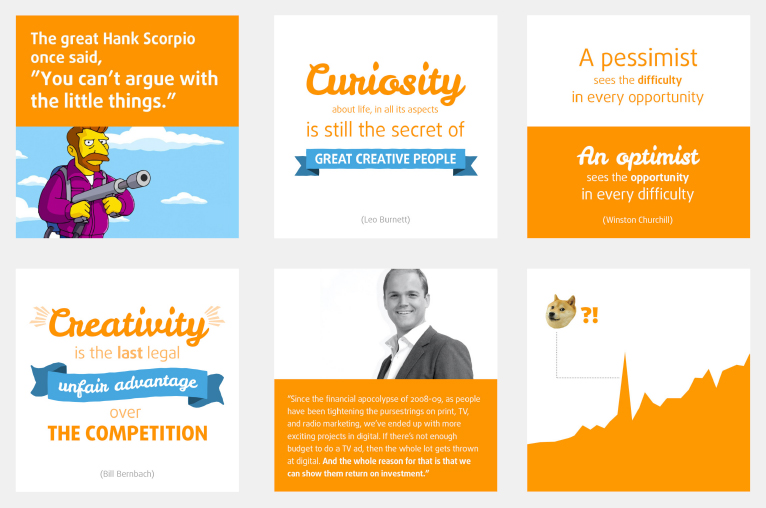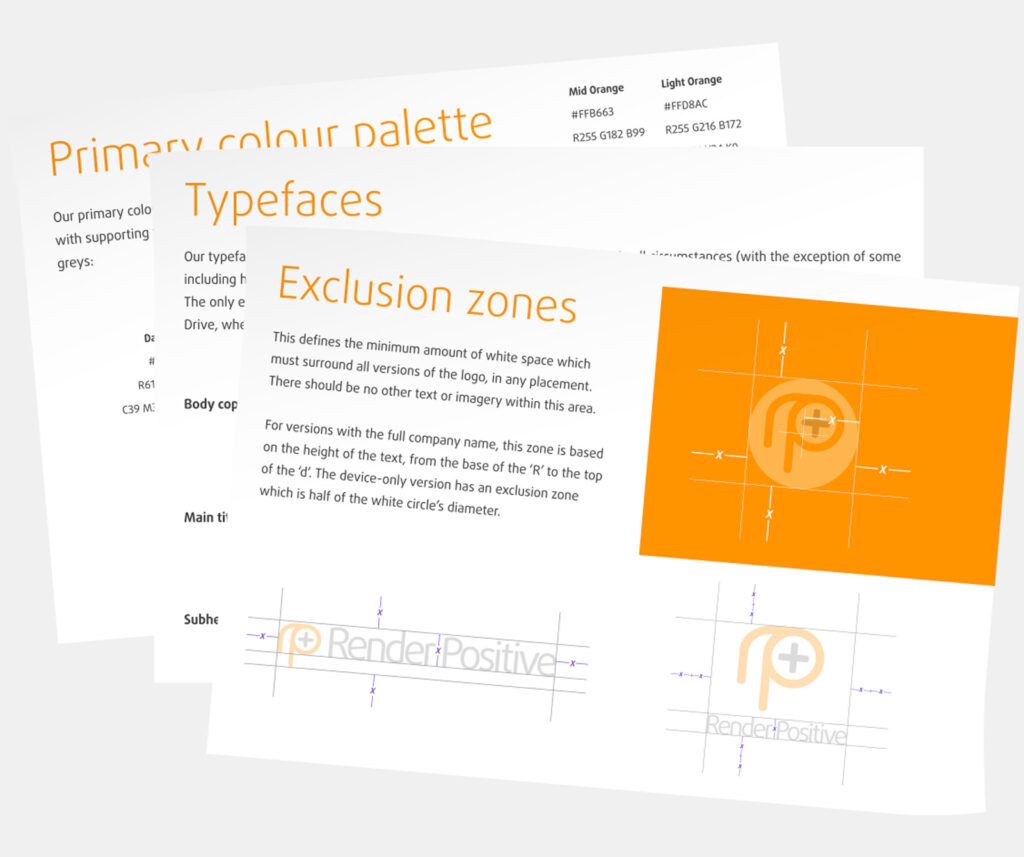 Want to have a chat about working with me?