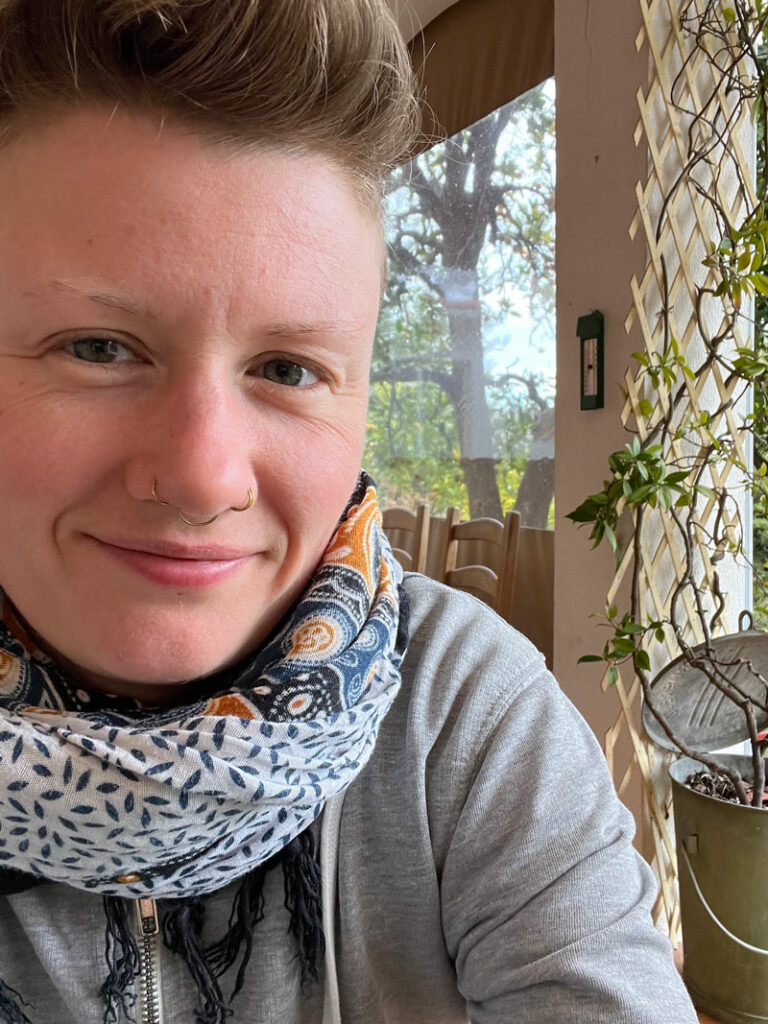 Hi friend! If you've arrived here then you're interested in booking a one-off session with me. There are three ideas I'd like to introduce to explain what I'm offering and why:
1. Getting outside and moving your body a bit can have a huge impact on health and wellbeing. One of the reasons why I moved to the city I live in is because I love wandering around the streets and parks here. It's a colourful, welcoming, friendly, and human-sized city, and getting out and about really fills me up.
2. Work often involves a lot of time spent sat still in front of a computer. This is certainly my reality. Most of my one-to-one calls require me to be somewhere quiet, private, and still. This is partly so we can switch video on, and partly so we can use meditative techniques and embodiment practices. That's one way of working, but it's not the only way.
3. Going for a walk and having a chat is a fantastic combination for gaining a new perspective. You get a change of scenery. You see things a little bit differently. Whether you're on the move or you've found a nice bench to sit on or tree to lean against, some space opens up and you can think about things in a slower and less pressured way.
And that's where Walk & Talk Sessions come in.
What Walk & Talk Sessions are:
An informal, low-cost, one-to-one conversation where we can chat through anything you want to bring. I'm not your therapist or coach – I'm someone impartial and friendly who might have a different perspective or some helpful questions or ideas to offer.
All calls are non-judgemental and as confidential as they can be, given that I'll be walking in public spaces. I'll be using headphones and avoiding walking or sitting near anyone else.
You'll have the opportunity to simply be listened to if that's what you need – I'll only give feedback or make suggestions if that's what you want.
Calls are a starting point for me to recommend further resources or support if that makes sense for us both.
Calls are led by you, and for you! You bring the topic and I'll bring curiosity, presence, and care. Or come just for a chat if you prefer – that's fine too.
These sessions are charged at £30 for half an hour, or £50 for an hour.
How it works:
Fill out the booking form below to pick a time and give me a few details, and then you'll receive an email with a payment link. Please send payment within 2 hours of booking to confirm your time.
Once I've received payment through you'll get a link to join our call via Google Meet. We'll use audio only.
At the agreed time we'll start our call. Please make sure Google Meet is set up and you'll have a solid data/wifi connection.
If we haven't met before then we'll spend a couple of minutes introducing ourselves, and I'll ask you to say a little bit about what you want to bring to our call. If you just want to chat, that's fine too!
If there's anything I ask that you don't want to talk about, just say! We don't have to go anywhere you don't want to.
Wherever you'd like to be is fine by me, whether you're out walking or not. Just make sure you'll have a good enough connection, and not too much background noise.
Some ground rules
Walk & Talk Sessions are not coaching, counselling, or therapy. I will bring the listening skills I use in my coaching practice, and my experience and knowledge in relationships, sex, intimacy, queerness, and non-monogamy, but I won't be taking notes or coaching you per se.
It's not a commitment or obligation to work together longer term. Each call is booked as a one-off, and you can book as often or as infrequently as you like.
If I don't receive payment within 2h of booking, your slot will be cancelled.
If you're running late, I will wait for up to 10 minutes. After this your call will be forfeit and no refund given.
I have a 24 hour cancellation policy for Walk & Talk calls. If you cancel within this window, your call will be forfeit and no refund given.
If I feel that what you're bringing is beyond my scope, I will refer you on to other services or practitioners. It's important for me that you're getting the best support for you, and I won't always be able to offer that.
Any sexually suggestive comments, questions, or advances will not be tolerated, neither will aggression or abusive comments. I will end the call and no refund will be given.
Ready to book?